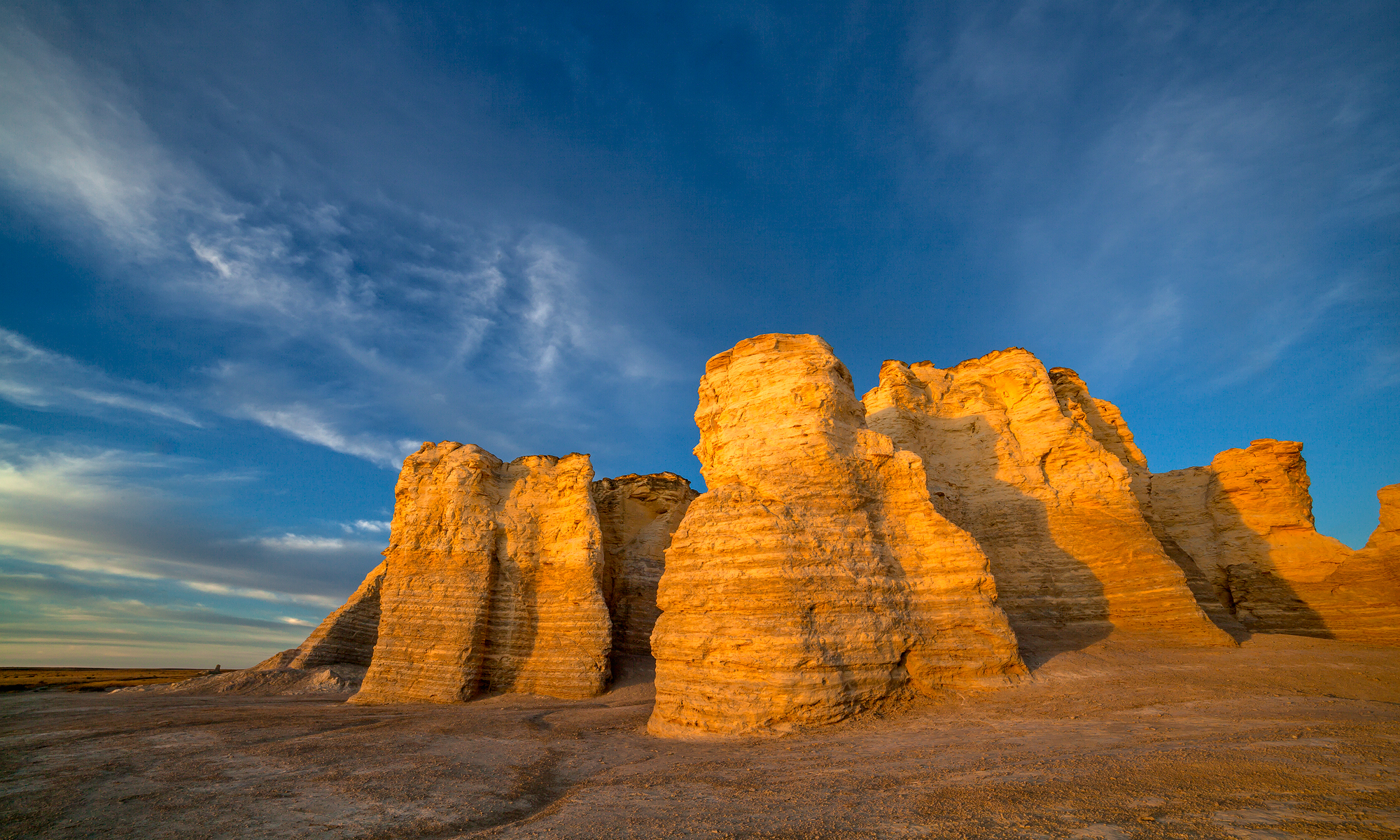 Location:18 miles north of Scott City on US-Hwy 83, 2 miles east on Dakota Road, 1 mile north, 3 ½ miles east, and 2 ½ miles north. 20 miles south of Oakley on US-Hwy 83, 4 miles east on Jayhawk Road, 3 miles south, and l mile east.
GPS Coordinates: N 38º 44.578' W 100º 76.236'
Intrinsic Qualities: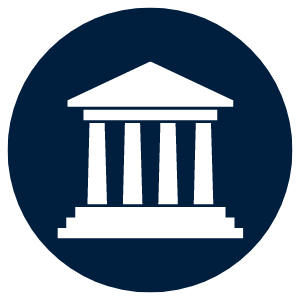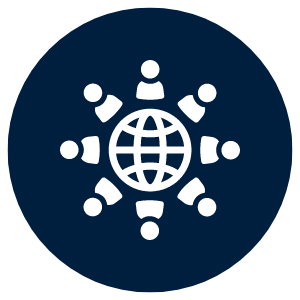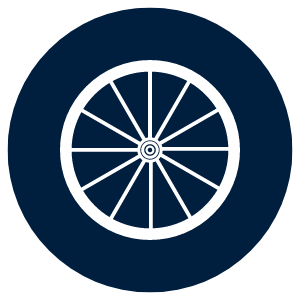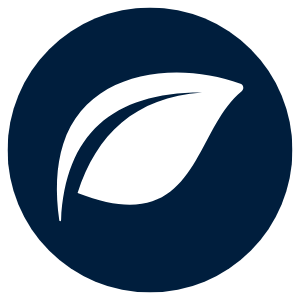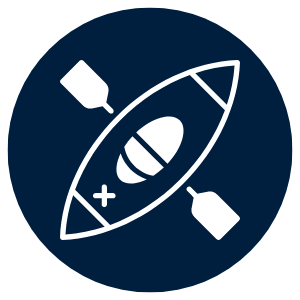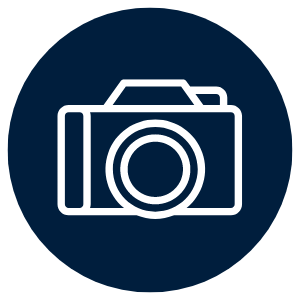 Site Logistics:
Privately owned land, unpaved roads off of US-Hwy 83.
Rising above the Gove County plains in Western Kansas are the Monument Rocks. A series of large chalk formations, rich in fossils, formed approximately 80 million years ago. It was the first landmark chosen by the United States Department of the Interior as a National Natural Landmark in Kansas in 1968.
These magnificent large monoliths, rising as high as 50 feet, were created when chalk was deposited during the late Cretaceous Period of geologic history. The area was covered by the Niobrara seaway which extended from the present day Gulf of Mexico north through Canada. When the sea receded, it left behind the chalk deposits which, over time, have been eroded by the once much larger Smoky Hill River, wind and rain.
Monument Rocks and numerous chalk outcroppings in the area are today collectively known as the "Badlands of Kansas". The region is also known as the source of some of the best Cretaceous marine fossils that have been discovered anywhere in the world. These bluffs and outcroppings are part of five hundred feet of marine sedimentary deposits that have provided paleontologists with a wealth of fossils. The arches and buttes of Monument Rocks extend over 10 acres. Various wildlife continues to dwell in the area including eagles, falcons, and other birds, deer, pronghorn antelope, jackrabbits, coyotes and rattlesnakes.
In 2006, Monument Rocks was voted by the public one of the "8 Wonders of Kansas".
Please Note: Monument Rocks is located on private property. The owners graciously allow any and all to come see and view this wonderful landmark. Please adhere to the guidelines set forth. No climbing – No fossil hunting – No camping – No littering – No taunting or honking at cattle – No RV or Tent camping – No Sleeping in your vehicle – counts as camping – No BBQ or bonfires! For up to date regulations, please refer to the Monument Rocks Facebook page.
Hours: Sun up to Sun down
"Take only pictures, Leave only footprints!"
Watch NOVA's Tower of Chalk here.